Entre os dias 17 e 20 de julho, quatro alunas do curso de Direito das Faculdades Integradas Vianna Júnior estarão em Viena, na Áustria, representando o Brasil na "The IBA-VIAC Mediation and Negotiation Competition".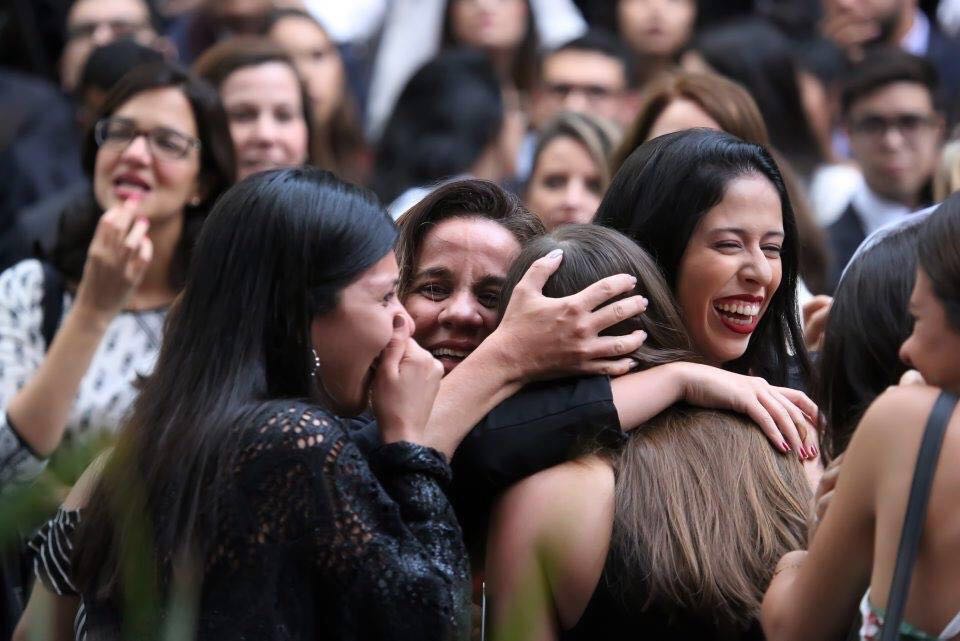 As alunas Bruna Freitas, Marina Magalhães, Izabela Pinheiro e Raphaella Novaes participam na categoria de negociação. O processo seletivo para a competição reuniu 60 faculdades do mundo inteiro e apenas 22 foram selecionadas. Só duas são brasileiras e uma delas é a Faculdade de Direito do Instituto Vianna Júnior, de Juiz de Fora. As alunas venceram a competição nacional no ano passado e também foram campeãs na maior competição latino-americana de arbitragem e mediação, promovida pela Câmara de Mediação e Arbitragem Empresarial (Camarb). Na ocasião, deixaram para trás as equipes da PUC Minas e da USP, com os respectivos segundo e terceiro lugares. Agora, a disputa é a nível mundial e o desafio é ainda maior.
Para Raphaella Novaes, aluna do sétimo período de Direito e integrante da equipe, ir para Viena representando o Brasil e o Vianna é um sentimento indescritível. "Vamos levar um pouco da nossa cultura, do nosso povo e dos aprendizados que tivemos na faculdade. É ter a sensação de que a responsabilidade existe mas, mais que isso, ter o sentimento de conquista e realização de um sonho", comenta.
Mas antes do sonho, a preparação tem sido intensa. Patrocinadas pelo Instituto Vianna Júnior, as alunas embarcam no próximo sábado (14). Desde janeiro, elas se dedicam a várias horas de estudo, encontros semanais, participação em cursos, além de imersões em inglês – idioma usado na competição. "Nós estamos respirando toda essa preparação. Dormimos e acordamos pensando nisso. Estamos juntas nessa e queremos levar para Viena tudo o que temos feito", afirma Raphaella.
A professora Ivone de Almeida, coach e mentora das alunas, diz que estar à frente da equipe, preparando as estudantes para a competição, é uma honra e motivo de orgulho. "Foi uma oportunidade que o Vianna nos deu de montar um grupo de estudo que começou em 2012 e hoje nos permitiu concretizar um sonho", afirma, se referindo à iniciativa visionária, já que no Brasil o uso da mediação e negociação ainda é novidade e só foi instaurada em 2016. Em países europeus e nos Estados Unidos, elas já são amplamente utilizadas. Na prática, em vez de ser o juiz a figura responsável por encontrar a solução para os conflitos, são as partes que, com a ajuda de um mediador, entram em acordo para chegarem a uma resolução. "No Brasil, não temos acesso à Justiça de forma efetiva. O processo é caro, demorado e muitas vezes não tem uma decisão justa. Através da mediação e negociação, a decisão é construída em conjunto, o que faz toda a diferença e garante uma face humana ao processo", acrescenta a professora.
The IBA-VIAC Mediation and Negotiation Competition
Desde 2015, a competição acontece anualmente no campus da Vienna University of Economics and Business e tem duração de cinco dias, entre simulações de mediações e negociações, programas educacionais e eventos sociais. Os estudantes competem uns com os outros, negociando, de forma simulada, uma série de problemas jurídicos do mundo real. Os competidores são avaliados e recebem feedbacks de especialistas. O evento conta com a presença de profissionais de mediação e negociação, além de acadêmicos de Direito, empresários e governantes do mundo todo.