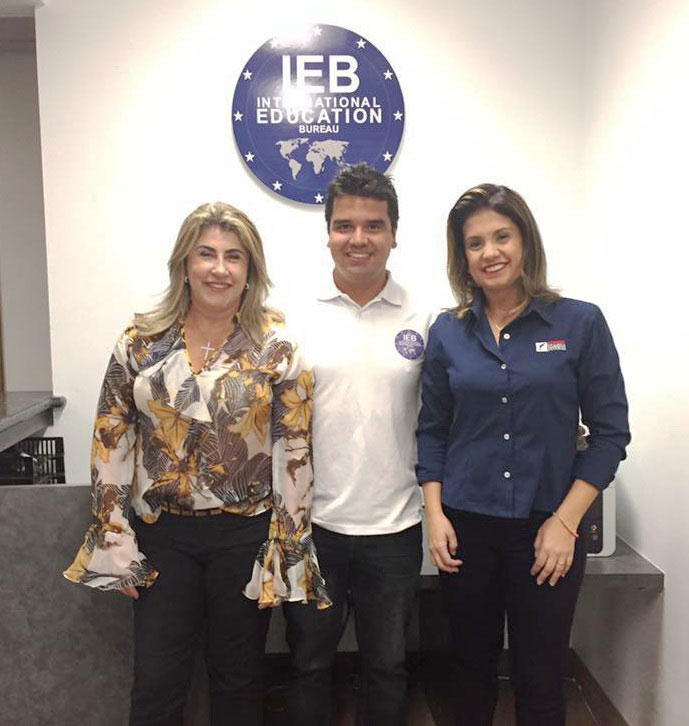 Nesta quinta-feira, 4 de agosto, os alunos do Colégio Vianna Júnior concluíram, com sucesso, o "International Experience" e receberam o "Certificate of Achievement". O programa de intercâmbio faz parte da parceria entre o Vianna Júnior e a SSU IEB, empresa que atua na implementação, consultoria e gestão do modelo de educação para fomentar o aprendizado de idiomas e a vivência internacional.
Os alunos tiveram duas semanas de uso contínuo do idioma em situações cotidianas nos Estados Unidos. Além de 32 horas de aulas dentro da escola, tiveram a oportunidade de viver o modo de vida americano ("American way of life"), frequentando parques, shoppings, entre outras atividades. Os viannenses foram acompanhados integralmente pelas staffs: Diretora-Presidente, Drª Jacqueline Vianna, e a Gestora Educacional, Marcelle Larcher, que auxiliaram os estudantes e avaliaram as escolas, a metodologia de ensino e todos os critérios envolvidos no projeto.
O objetivo de despertar nos alunos o aperfeiçoamento de novas habilidades e competências tornando-os mais preparados para o mercado de trabalho foi alcançado. Os viannenses estão trazendo de volta na bagagem, com certeza, uma das mais ricas experiências que tiveram em suas vidas.